Integrated Performance
Auto Repair | Dyno Tuning | Collision Center
Located in Hawthorne CA, Integrated Performance is owned and operated by Alex  and Hector Colmenares.  For those of you not familiar with Integrated Performance, they are responsible for the "behind the scenes" builds of many publicly seen projects, including some top ranked national race, and entertainment industry vehicles.
Some of these vehicles have been seen in movies such as "The Fast and the Furious", as well as on display at SEMA.
IP is a full install facility that also boasts a 4 wheel Dyno Dynamics Dyno (the most accurate dyno available in So Cal – used by many manufacturers).
IP specializes in everything from regular maintenance, auto repair, to performance off road only applications, for import vehicles such as; BMW, HONDA, LEXUS, MAZDA, MERCEDES, MITSUBISHI, NISSAN, PORSCHE, TOYOTA, VOLKSWAGON, and many domestic vehicles including; CHRYSLER, FORD, and GM.
Call us! 310.515.9495

New Products
Featured Products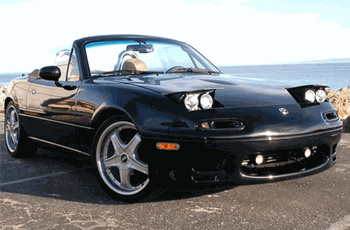 Low Profile Headlight Kit
Miata 1990-1997
Are you tired of the old fashioned looking pop-up headlights on your Mazda Miata? This Low Profile Headlight Kit is what you Need.
Mazda liked them so much they used them as the platform for the lights on the M Speedster. Then Mazda put one of these kits on the M Coupe. The factory 'barn door' headlights interfere with your forward vision. Our lowered profile lights capture the essence of the Miata and improves the field of view drastically. View Product.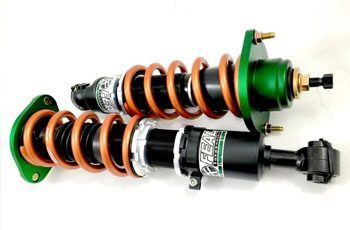 Feal Suspension 441 Monotube Coilovers
Miata 1990-2005
The 441 Coilover is Feal's standard one-way adjustable monotube damper assembled and valved by Feal  USA. Intended for both street use and the occasional autocross or track day. Careful work and countless hours of tuning have gone into providing excellent performance and ride quality.
Ships with 9kg front and 6kg rear spring rates . View Product.


Integrated Performance